2 priviledged terroirs
Lidio Carraro has been in the wine-growing business for over five generations and started the winery project by planting new vineyards in two privileged regions located in the State of Rio Grande do Sul: Vale dos Vinhedos, Bento Gonçalves and Serra do Sudeste, Encruzilhada do Sul.
Vale dos Vinhedos
Lidio Carraro Vineyard planting in the Vale dos Vinhedos took place from 1998 onwards with parcel mapping and the selection of varietal clones: Merlot, Cabernet Sauvignon, Cabernet Franc and Tannat. Such varieties are used exclusively in the Lidio Carraro Grande Vindima Quorum blend.
Encruzilhada do Sul
In 2001 Lidio Carraro also began parcel mapping and selecting ideal genetic material to plant the first vineyards in the town of Encruzilhada do Sul, Serra do Sudeste in the State of Rio Grande do Sul. Initially "classic" clones were chosen, such as Chardonnay, Pinot Noir, Merlot, Cabernet Sauvignon and Tannat, followed by new varieties to verify their adaptability and potential as in the case of Malbec, Tempranillo, Touriga Nacional, Teroldego, Nebbiolo amongst other throughout the years.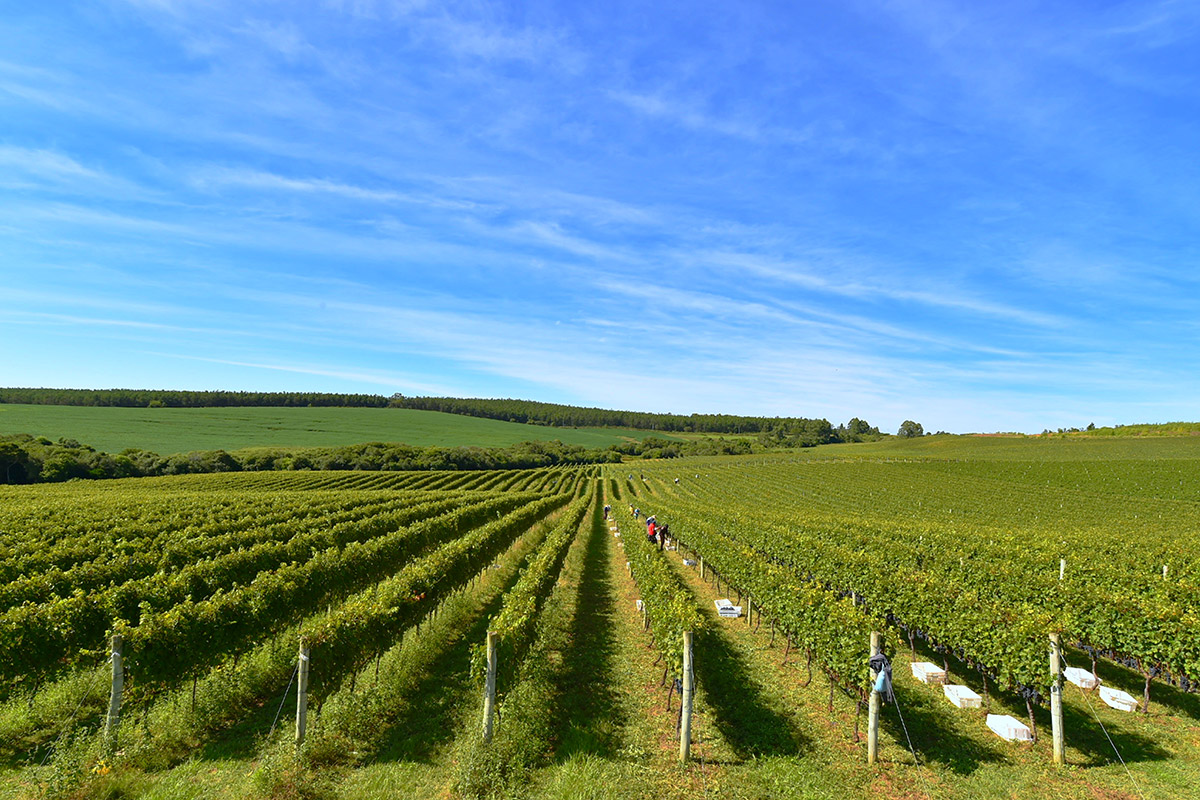 Geoclimatic studies
Lidio Carraro has been a pioneer in putting into production an integrated vine and wine management system, which starts with meticulous studies of clones and soil mapping according to micro geoclimatic specifics.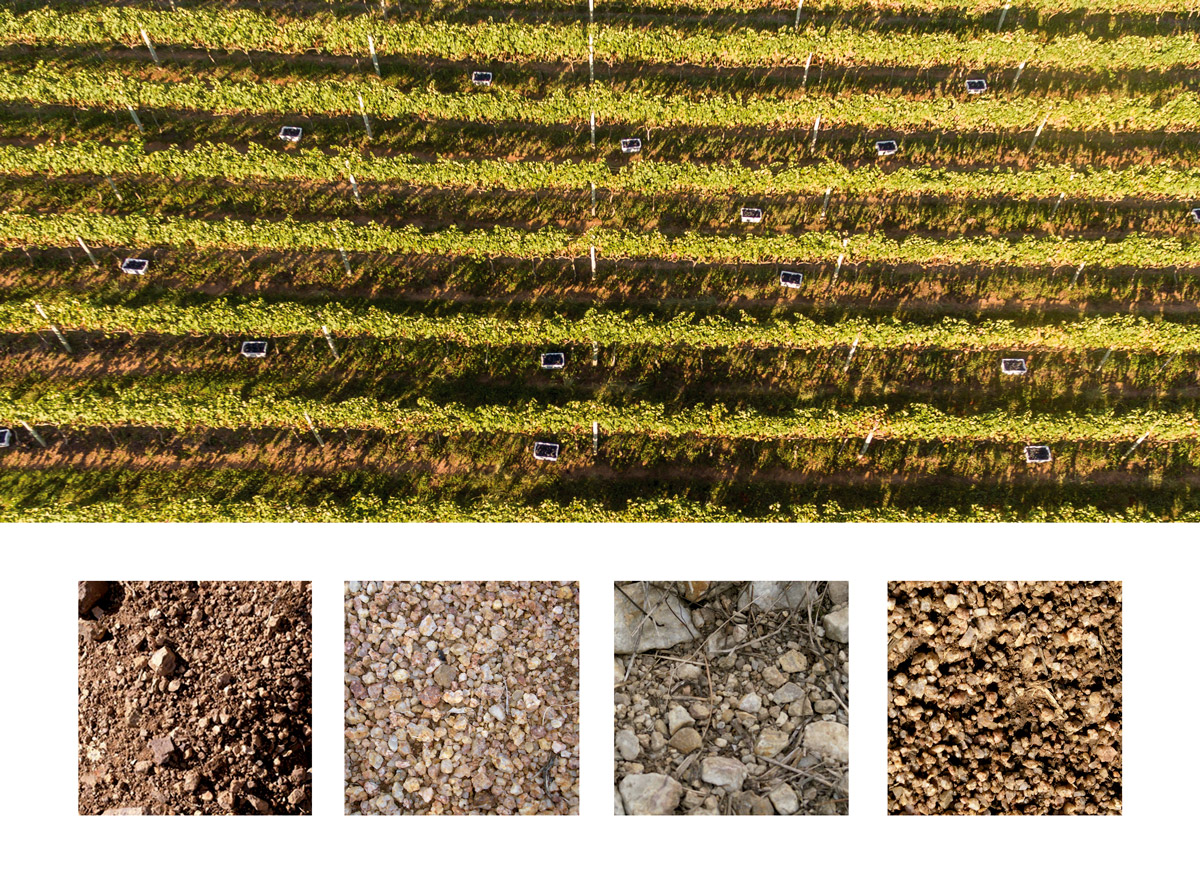 Parcel maps
Soil in both regions are of volcanic origin, excellent temperature amplitude, privileged solar exposure and excellent drainage. Soil in the Vales dos Vinhedos is sandy-clay, of basaltic formation and the wine style in this region tends to be more elegant, fine and complex. On the other hand, in Encruzilhada do Sul, the soil is sandy granite, with limestone spots in some parcels and low organic content. Wines from this region have perfect balance between old and new world styles: complexity, freshness and minerality, of great gastronomic profile and great evolution potential, complemented by power and plenty of fruit, resulting in extraordinary quality and unique style.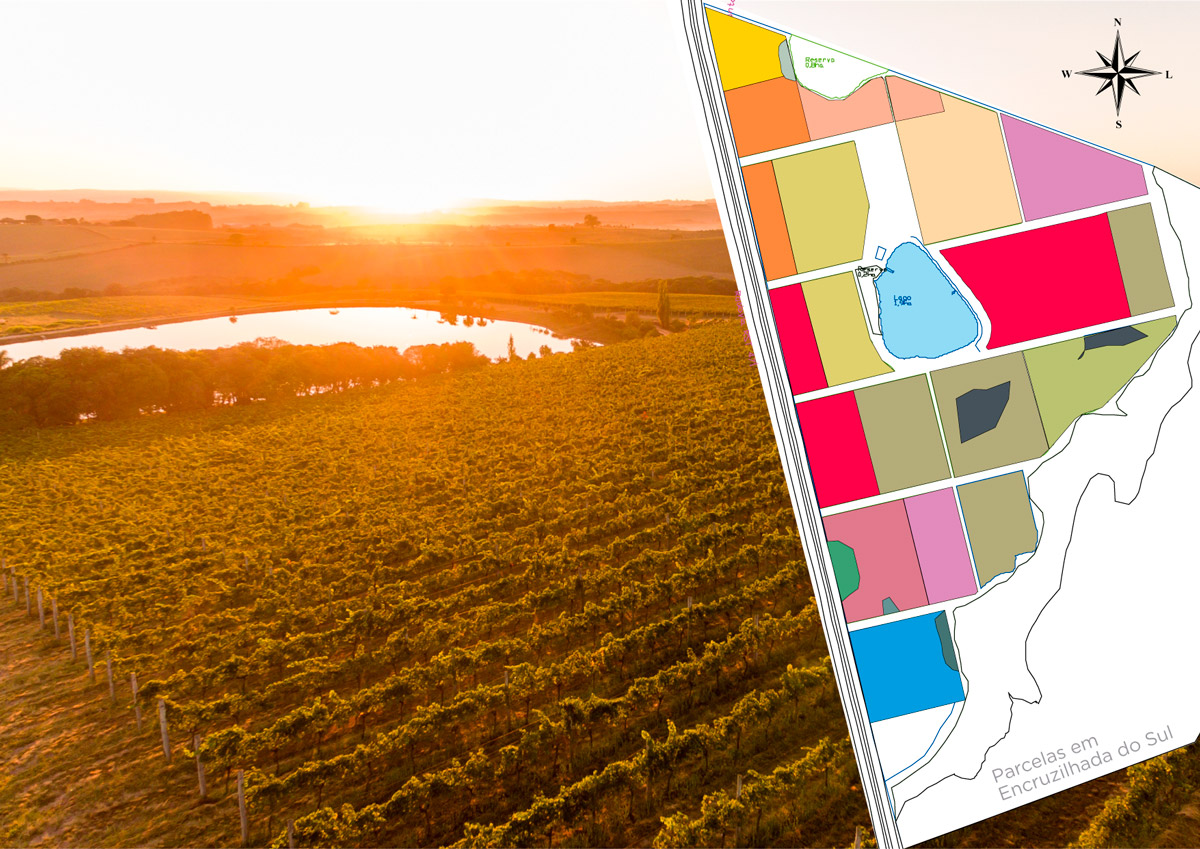 Vineyards management
Rigour and attention to every detail in the process aims at extracting all of the potential and vocation from the grapes in every single parcel, allowing for peculiar wines rich in complexity, structure and balance.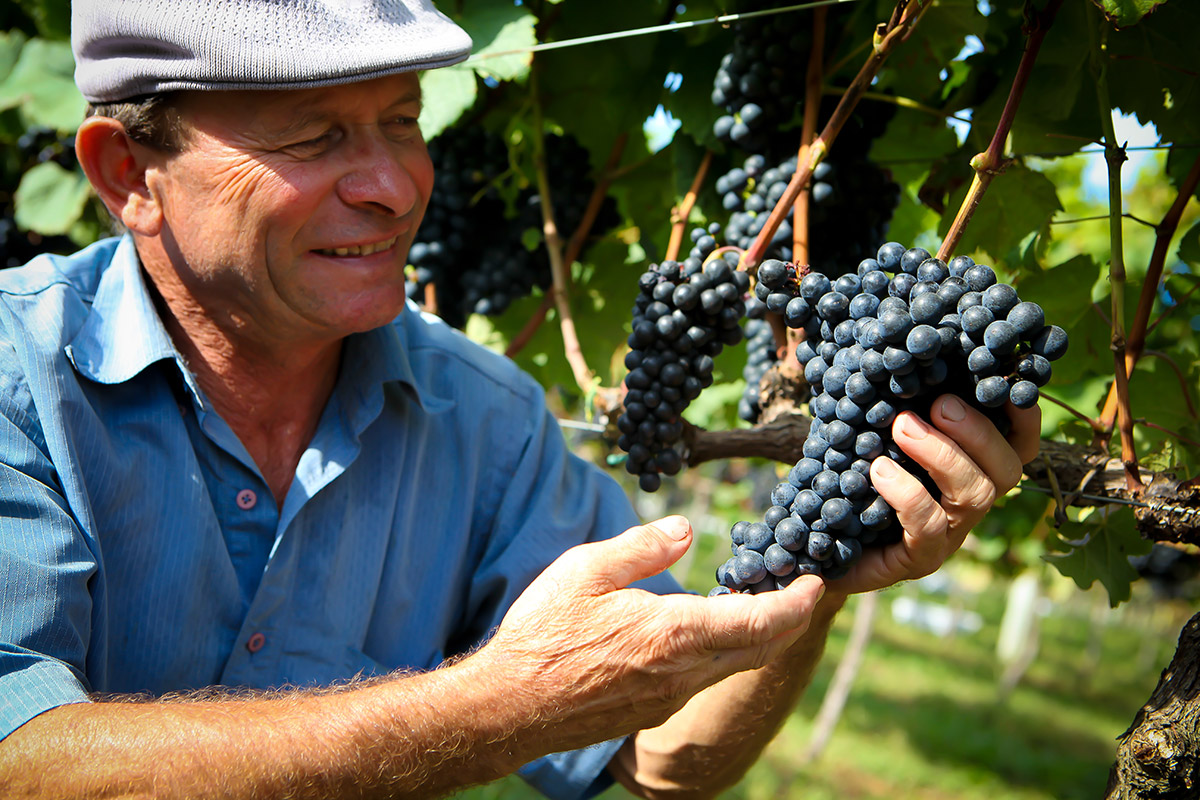 Manual harvest
Harvest and meticulous management are applied in the vineyards manually with the aim of gaining balance and perfectly healthy grapes. Mr. Lidio Carraro himself takes care of it, alongside his team, to ensure the grapes are perfectly ripe and healthy.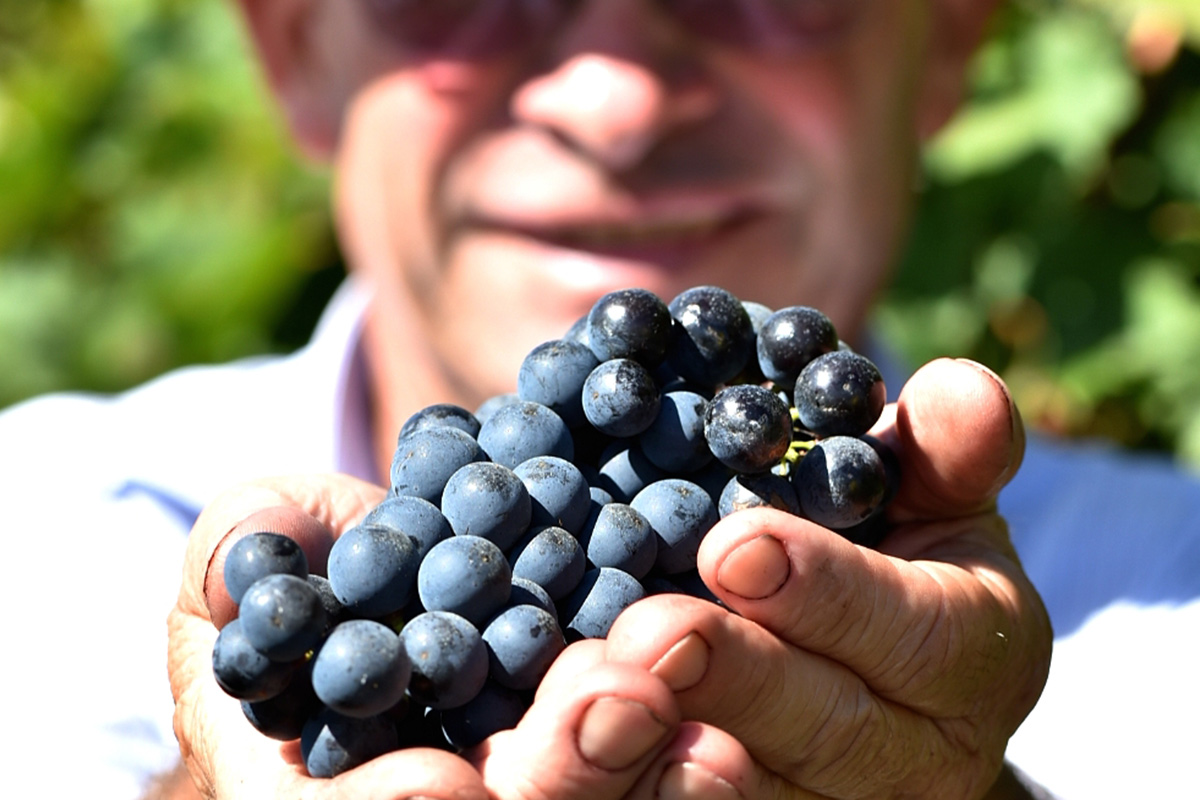 Sustainabilyty and precision wine growing management
Wine growing management is integrated to monitor and coordinate the work at each winemaking stage. It takes into account correlation and balance between the vines and the environment in which they are planted. The goal is to guarantee the project's continuity and values over time.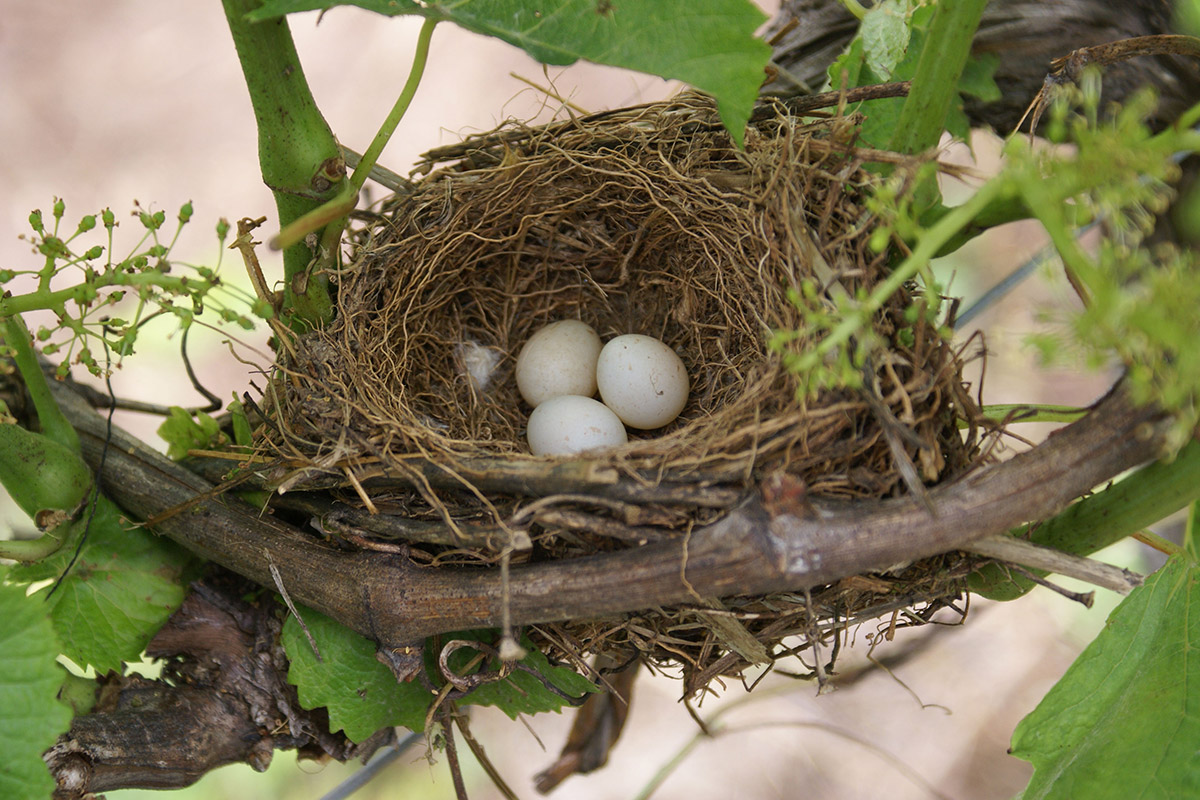 Oenological management
Lidio Carraro is a pioneer in the country, utilising the gravity system when receiving grapes and to vinify great wines without the traditional use of wood. Constant investment in knowledge, research, technology and innovation allow us to make wines that are a reference in terms of quality and personality.
"Our goal is to produce wines of great quality and unique personality that reveal fruit purity and the expression of the origin Terroir".Giovanni Carraro, Chief winemaker Lidio Carraro.